SNOW REMOVAL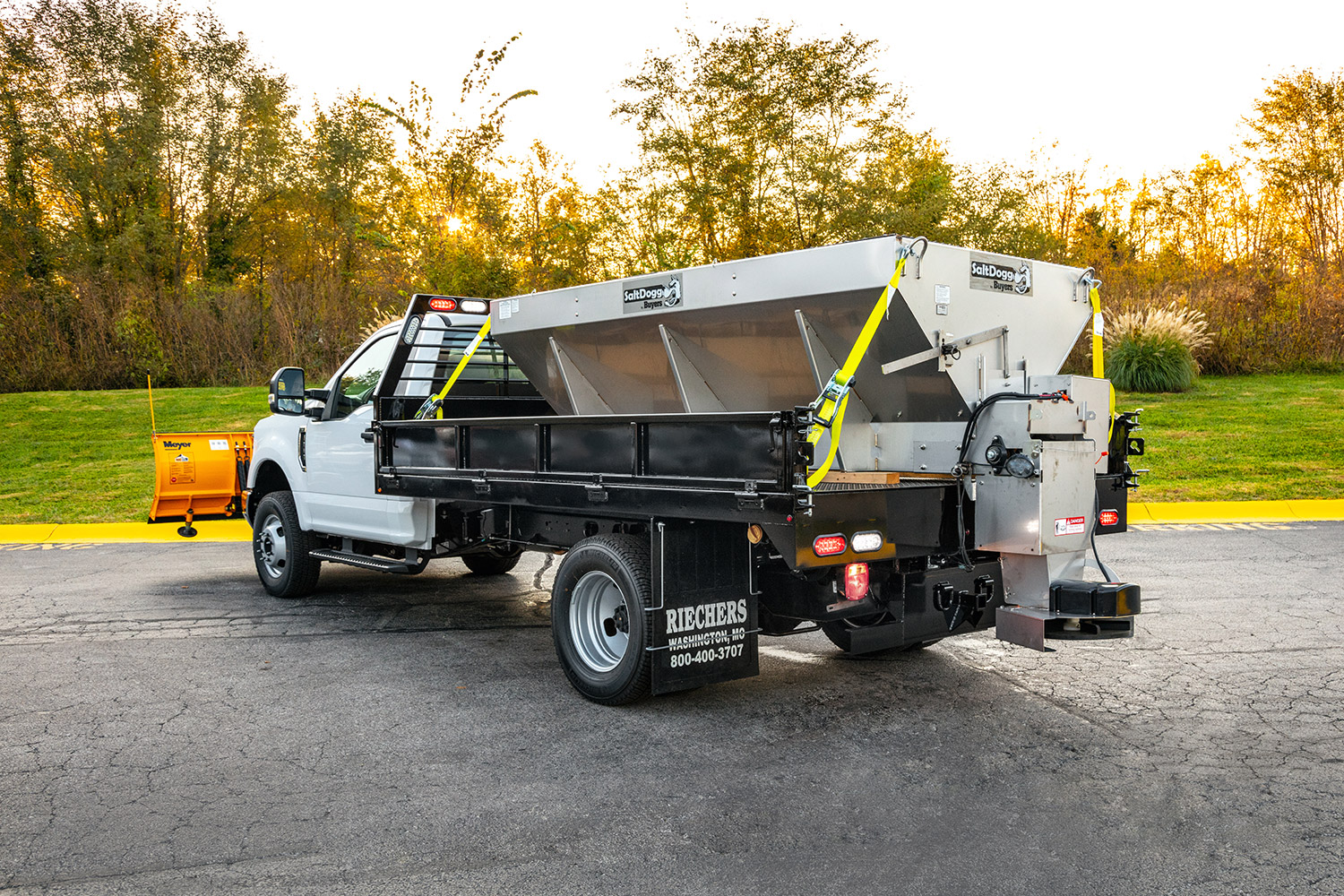 Riechers Truck Bodies distributes and upfits high quality snow and ice equipment for every application, from contractors to the home user. Riechers highly skilled team can also provide pre-season maintenance, diagnose and repair your equipment to help you prepare for, and stay on the road when the snow and ice fly.
---
MEYER SNOW PLOWS & BRUSHES
High quality snow plows since 1926
Reliable Over Time Construction
Hands free plowing
Plows for ATVs, ½ ton Pickups all the way up to 33,000 GVWR
V-Plows, SuperBlades
Steel, Stainless, and Ploy options available
5 – Year Warranty
---
OTHER SNOW PLOW BRANDS AVAILABLE:
---
SALT SPREADERS & BRINE SYSTEMS
SaltDogg
Meyer
Western
Fisher
Snow-Ex
---
OPTIONS AVAILABLE:
Electric, hydraulic, and gas-powered versions
Multiple sizes from tailgate to municipal in-bed hoppers
Stainless Steel and Poly options are available.
---