MANUFACTURING PROCESS
---
PEOPLE
At the heart of the Riechers manufacturing process are the highly skilled team members that use their expertise to build your truck body with attention to detail that adds strength and durability that automated manufacturing cannot duplicate.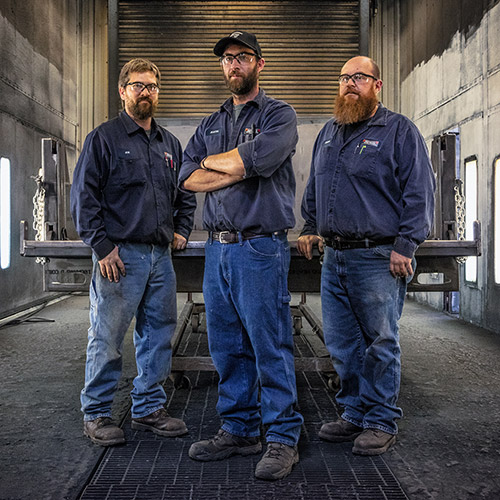 ---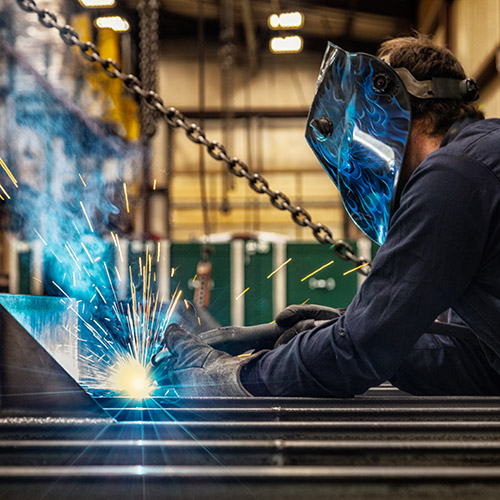 QUALITY MATERIALS
Riechers starts the manufacturing process by choosing the highest quality materials for your truck bed. Whether it's the steel channel, aluminum crossmembers, or the oak for your sections, we source from some of the best vendors in their industries.
---
HANDCRAFTING PROCESS
Riechers does not use large machines or high-tech robots to manufacture your truck bed. We use good old American sweat and spirit. Our skilled team has been trained by experienced manufacturers to build the highest quality and most durable truck bodies without the use of high-tech equipment.
---
PAINT PROCESS
Riechers paint process begins with the skilled team that uses their experience and expertise in industrial painting to make sure that every truck body is as formidable in looks as it is in quality and durability. We use a Commercial grade paint process to add to the durability of your truck bed, with 1 coat of epoxy primer and 2 coats of high quality polyurethane paint. We have 5 standard colors and unlimited color options. Every bed goes through a meticulous prep process to guarantee the best adhesion possible.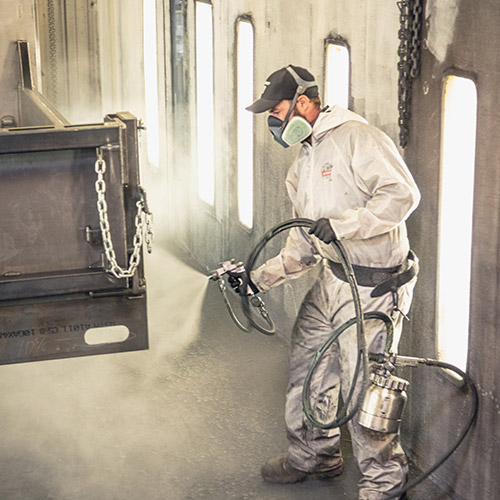 ---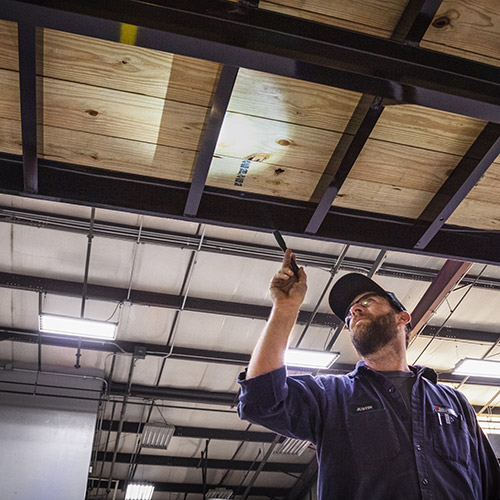 QUALITY CHECK
The final key to a Riechers high quality truck bed is the final quality check. Our skilled team members check every detail of the bed from the welds to the paint to ensure you get one of the highest quality truck beds on the market.
---
FASTEST TO MARKET
Because of our highly skilled team, proper planning, valued relationships with our vendors, and handcrafting process, Riechers is able to deliver your truck bed faster than most body manufacturers on the market, allowing you to put your truck to work sooner.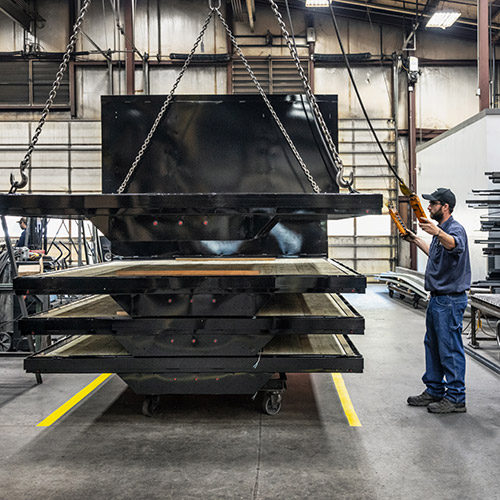 ---
VENDOR RELATIONSHIPS
Riechers values its relationships with all of its vendors. We have strategically aligned ourselves with vendors that share our goal of using top quality materials and have developed long term relationships that are mutually beneficial to both parties. These relationships allow us to continue to use the highest quality materials, while still being competitive in the market.
---
NTEA
Riechers has been a member of the NTEA for over 25 years giving us the technical resources and training to help us continue to build the best product and understand the changing needs of the market. Learn more about the NTEA »